Frozen Meat
by Bill O.
(Charleston,S C)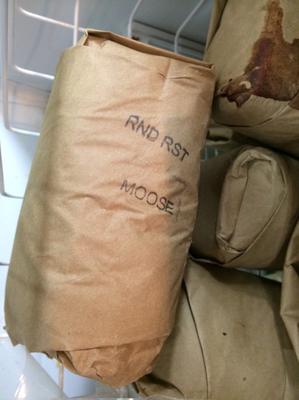 Frozen Moose Meat
Had someone give me some frozen moose chops and steaks about 7 months ago.


Didn't pay attention until yesterday when looking in the freezer for some meat that the packages were dated 2011.
My son had gotten several packs shipped to him overnight from Alaska about a year ago. He made some pasta sauce and some chili with the ground and it was ok. I'm guessing all of it was packaged at the same time. This stuff is wrapped really good in butchers paper.
I know nothing about moose.
What are your suggestions about this? Would you chance eating it or toss out?
What should I be looking for as far as smell and color?
Thanks