Well Groomed Whitetail
by Ken Leier
(Kelowna)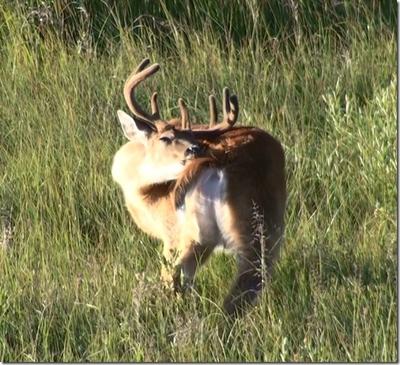 A Well Groomed Whitetail Deer
It was mid summer and I was scouting for moose from up in a tree at the edge of a meadow. A nice four point whitetail came directly in front of me and began grooming himself. He licked both sides of his body and even his back. To my amazement he could even lick his tail.


After a long time of grooming a doe came over to admire him only to be ignored and then gently pushed away. The doe and a buck along with two other bucks fed in front of me for a long time.
Finally I spooked them but before they ran away two bucks posed for one last photo.