150 Barnes and 180 Noslers for Moose Hunting
by Keith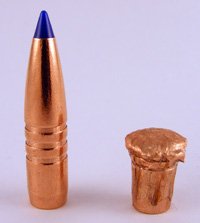 http://www.barnesbullets.com/products/components/rifle/mrx-bullet/
I'm headed up for the first time to Newfoundland after moose.


I need help to decide on a gun bullet combo, I do have a 300 win mag with a break action I loaded up 180gr Nosler partitions.
It's not a great shooter no matter what I run though it!
I also have a 7mm rem mag that shoots well.
Is a 150 Barnes xxx good enough for moose I'm steering away from the partitions, or should I go to a heavier bullet?
I already have 150 in the xxx please help me with your thoughts.
Thx