Soaking Moose Meat in Buttermilk
by Karen Mann
(Houston, Texas)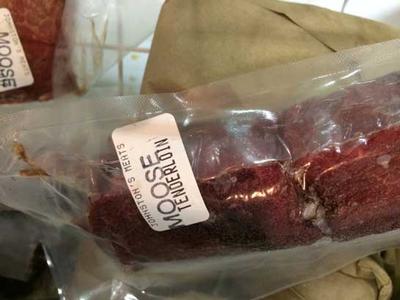 Moose Tenderloin
With deer meat you need to put in buttermilk so not game tasting, do you need to do this with moose? First time I've cooked moose.


=================
Karen, moose meat is seldom gamey like deer. Just treat it the same as you would beef.
Now, if by chance your moose has some gamey flavor there are a couple of things you can do without soaking moose meat in buttermilk.
One is to remove any fat from the outside edges and any larger pieces that are easily cut out of the center (assuming steak).
The other thing that can be helpful to improve the flavor, texture and appearance of moosemeat is to remove the silverskin (see photos).