308 for a Moose Hunting Rifle
by Gerry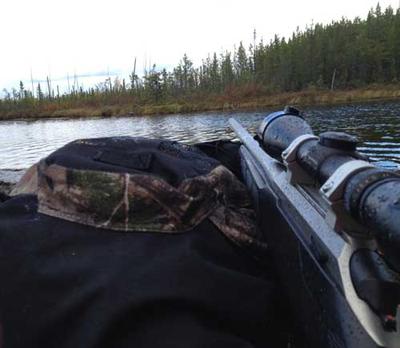 Moose Hunting Rifle
Gun Purchase Question

I am considering purchasing a Remington 700 VTR in 308. I was wondering if this rifle is good enough for my moose hunting trip to Newfoundland in 2013? I know I should get a 30 06 but I like the lesser kick form the 308.


---
Thanks for the question Gerry,
Although the .3006 is the most popular choice for a moose hunting rifle the 308 caliber is still a very good. In popularity the .308 ranks right behind the 06 and has been used to harvest moose for hunters across Canada and the US.
Many hunter choose the .308 for exactly the same reason as you, it's just so darn comfortable to shoot. The short action of the .308 also has the advantage of less weight to the firearm.
Just a couple of years ago my son shot a nice bull with a .308 Parker Hale. He dropped him with one shot at about 150 yards. As I recall he used 150 Silvertip bullets from Winchester for ammunition.
I don't know as the Silvertip would be my first choice for moose hunting ammunition, but that's an entirely different subject. lol
In short... you won't be sorry with the .308 as a solid choice for a moose hunting rifle.
Also you may find this helpful for picking your hunting bullets...
best bullet weight for moose
The moose hunting rifle in the picture is:
A Tikka T3 Lite in .30-06 containing 180 gr Federal Premium with Nosler partition and mounted with a Leupold VX1 4-12 x 40 mm