Moose Hunting Tips FAQ

This page will have site visitors Moose Hunting Tips FAQ
Have a question? Ask an expert and ask the moose hunting community.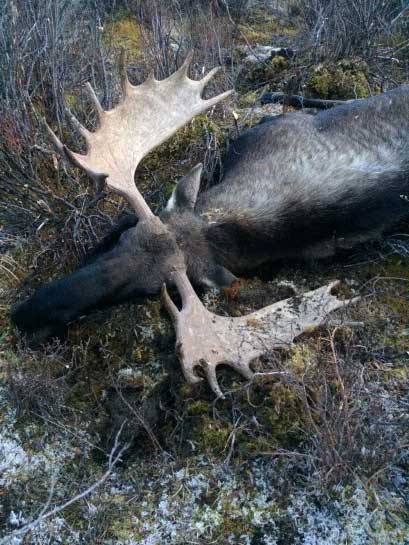 A mature Yukon Moose harvested after being called in.
We've been chasing moose around for many years now, and have gained some valuable knowledge along the way. We are here to share this information with you.
We know that a lot of you, our site visitors have a lot of experience too, please feel free to chime in with your own knowledge.

You may have some unanswered questions regarding moose hunting, or maybe about various antlers you've seen. When is the best season  or location? Something you observed?

Possibly you are just curious on how to use a certain technique that will bring moose hunting success to you and your friends.

Moose Hunting Tips - Your turn to ask...
Feel free to ask your questions and know we will not make fun of anyone or their questions.
The only question that is considered dumb, is the one that has not been asked.
Seriously, don't be intimidated, we are here to help you be successful... ask away!

The Best Moose Hunting Tips!
Have a hunting question? Ask it here.
Do you have Moose Hunting Tips that increase your success rate? Share them here... tell a story that goes with them!

Maybe you just have an unanswered question about moose hunting, or how to use a certain moose hunting tip... ask it here!
Read Others Best Moose Hunting Tips and Moose Hunting Questions
Click on the links below to see contributions from others. They were all written by visitors to this page...

Want to learn how to hunt moose? Or are you wanting to increase your moose hunting skills?

Look no further!

Our moose hunting tips book is written with not just the novice in mind, there are tips in the book that even the most seasoned moose hunter will find of value.
The book includes 57 chapters, with more than 150 pages of information, jam packed with tips, techniques and discussions - The Ultimate Guide to Moose Hunting!
And don't forget to order one of our Fiberglass Moose Calls. In stock and ready to ship.

› Moose Hunting Q&A