Moose Rut Activities
by Carl
(Hayward Wisconsin )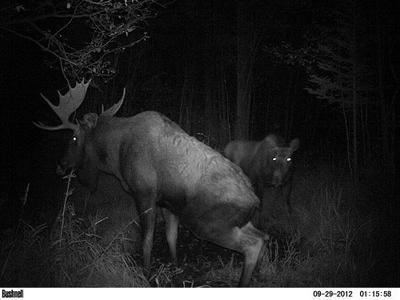 Scent Pit (AAM stock photo - credit Ken Leier)
These are common names for spots that moose frequent during the rut:
Rut Pit, Wallow, Scent Pit, Scrape
Which name do you use for these areas? Do you think there is any difference between them?
Let's put together all of you moose hunters experience together on this web site on what ever you know about the above title.
Mine is this, opening day 2016, found a rut pit, set a camera up and had three bulls over the course of 6 days stop and get their picture taken, all but one was during mid day or early afternoon. One at night.
Question to all of you what experience and advice?