How old is my moose?
by Pat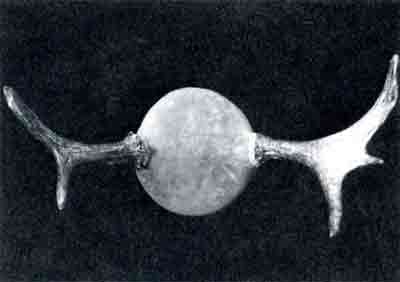 Yearling Male Moose usually shows 2-3 points on each side
A quick question for your expert, how can you tell the age of a moose, at one time I thought it had something to do with points on their antlers. Please set me straight.
Thanks a bunch.


---
Thanks for the question.
The only accurate way to age a moose is by extracting teeth. See these articles...
Aging Moose by their Teeth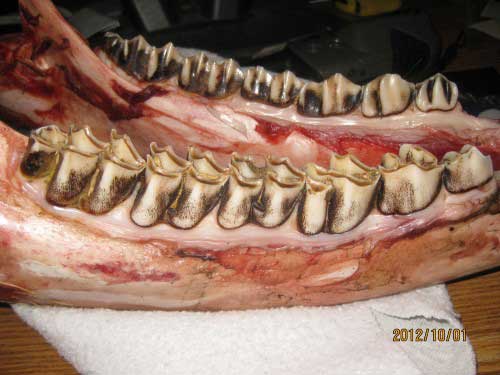 (Photo submitted by Carl Kozak)
Moose Antlers
The moose tooth root is covered and protected by a substance called cementum whereas the body of the tooth is made of with dentine and covered with enamel. Each year of tooth growth a new layer of cementum is added.
An incisor tooth (front center) is first extracted and the root is cut crossways about 1/4 of the length of the tooth, measured up from the root tip.
After grinding and polishing a cross section of a moose incisor tooth a biologist is able to view, under a 30X magnification microscope the cementum rings and count how many years old the moose is.
~Mark