Moose sightings staged??
by Jorgy
(N. Potomac, Md. USA)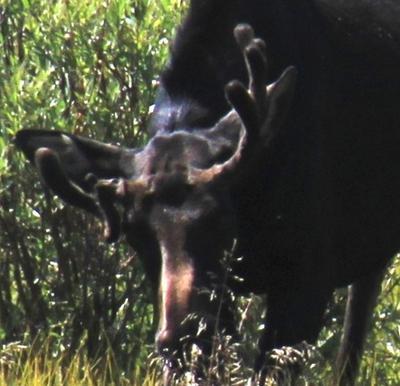 Moose in WY
We saw moose at Rocky Mountain National Park. My husband thinks it was 'staged'. I told him you cannot 'stage' wildlife! Is this true?


---
I would say it is very difficult to stage wildlife. "Wild" being the operative term!
Certainly there are cases where animals are 'staged' for example in the movies. This would be for animals that are held in captivity and trained.
A National Park is not going to have any animals in captivity and certainly would not be training moose to stand around for people who drive through the park to take pictures of.
That being said, there are moose in captivity but they are usually captive to be studied or kept in a zoo. In year gone by, in the early 1900's there are documented cases of moose being trained for domestic chores such as pulling plows. The problem was, moose are wild animals and even when raised in captivity are unpredictable and would not be cooperative to be staged.
~ Mark