Same Moose?
by Cassidy
(Whittier, CA)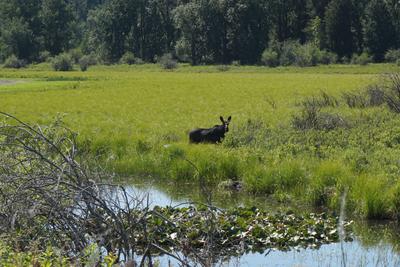 Lovely cow moose at a distance in the meadow
Are these the same moose? I am under the impression that they are not but if you could confirm that they are different or the same I would really appreciate it.
Thank you!

---
Hi Cassidy,
Thanks for submitting your pictures. Unfortunately your pictures are at too great of a distance to tell for sure if they are of the same moose.
Maybe consider the geography of where you took your photos, how much distance and time is between them?
Sorry I cannot be of more help.
~ Mark - The Mooseman