The Havalon Piranta EDGE
Whoa! It's sharp!

I finally picked up a Havalon Piranta EDGE knife to try out. I was pleasantly surprised of the results. I looked over the display at the store carefully before I made my purchase, I am always looking to get the most for my money and the EDGE was on sale.

I had to have one!
I've seen some comments about these knives in different forums (always good comments) so I figured when they came on sale I'd one of them a try.

I have this 'thing' about knives... I love them, and more importantly I love my knives to be super sharp. The descriptions I'd been hearing about these knives were intriguing to say the least.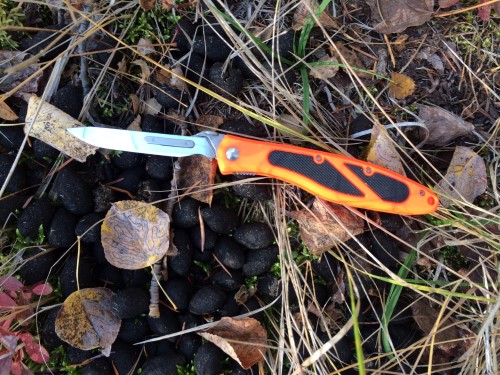 Havalon Piranta EDGE
On Sale, the day I went to the store was the EDGE and the BOLT. After humming and hawing over these two knives I chose the EDGE.

Why the EDGE?

Well both knives use the same size blade - stainless steel #60A blades, 2-3/4" and there is only an 1/8 inch difference in the overall length of the knives so I went for the less expensive one.
The products were almost identical and the EDGE at the time was almost $10 less expensive.

Each of these knives come with 12 replacement blades, they virtually look the same... I went for savings!
Each blade comes sealed in a foil pack so there is no danger of them rubbing on each other and getting dull, or cutting you!

As it turns out the Havalon Piranta-EDGE is the best seller anyway! I guess that means I win!

Havalon Piranta EDGE keeps its edge!
So how sharp is this knife you ask? How well does it hold its edge?

I used my knife this year on the moose I shot. I field dressed the moose with it and once we returned to camp I used this knife to skin the moose.

How was the knife doing? All I can say is WOW! That knife cut everything in its path, like "A Hot Knife Through Butter"... I was impressed!

My hunting partners were impressed too. They couldn't believe a knife could cut with such ease.

Then there was the job of removing the cape from the moose skull. Oh I could start to feel the edge breaking down on this job. Scraping bone, cutting through the hair and hide (there is always dirt on the hide) took its toll on the edge. Finally in one tight spot I gave the blade and extra twist and, SNAP!
Yes, I broke the blade.

Still not bad for one blade, I thought.
I used my Leatherman pliers to install a new blade and I was off and cutting again. However it didn't take long and the blade was getting dull again, but I was almost done so I grabbed my steel and a few strokes later the blade was cutting again.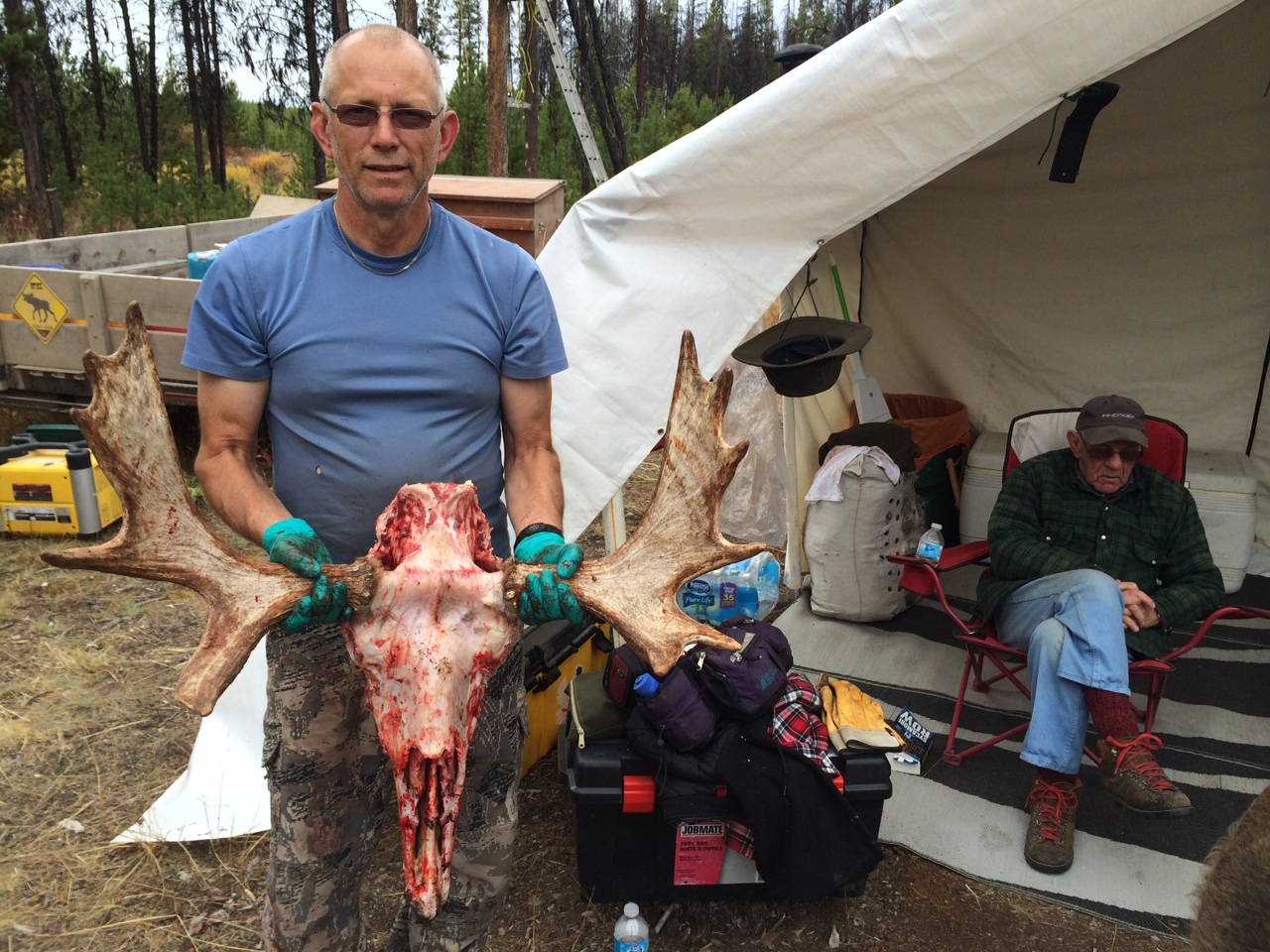 After finishing up, I installed a fresh blade ready for the next animal which turned out to be a whitetail doe a few weeks later.
The Havalon Piranta EDGE
We Recommend!

Bottom line for these knives, I highly recommend them. The Havalon Piranta-EDGE Hunting & Skinning Knife can field dress and skin an entire moose without replacing or sharpening the blade. That's more than I could ever say about my other knives which I dearly love. Those ones however need touching up during the skinning process.
Want to learn how to hunt moose? Or are you wanting to increase your moose hunting skills?

Look no further!

Our moose hunting tips book is written with not just the novice in mind, there are tips in the book that even the most seasoned moose hunter will find of value.
The book includes 57 chapters, with more than 150 pages of information, jam packed with tips, techniques and discussions - The Ultimate Guide to Moose Hunting!
And don't forget to order one of our Fiberglass Moose Calls. In stock and ready to ship.

---
› Havalon Piranta EDGE Review