I hope its not abandoned
by Wes Brightman
(Two Rivers, Alaska)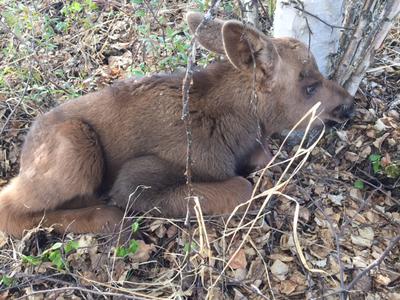 Newborn Moose Calf waits for Mom to Return.
This calf has been hear near our house in Two Rivers Alaska for about 2 days. There has been no sign of its mother but it does seem to be alert and it moves location occasionally. I hope its not abandoned!


---
Very seldom will calves be abandoned. Momma if likely nearby feeding. Many times at this time of year people mistakenly move moose calves thinking that mom has abandoned her baby moose. In most instances this is not the case. Mom moves a lot in order to feed herself and need to leave the calf because the calf cannot move as far and as quickly. At this age moose calves give off no scent and are vulnerable if on the move. It is quite safe and mom surely is close by.