British Columbia Moose Population Trends
In several areas of British Columbia, moose population trends are declining. Find out where and what this means to you.
During recent years the BC Government have undertaken studies of the moose populations and the results are in some cases... alarming. With population trends falling by as much as 70% in some areas action must be taken.
How will this affect you?
To start with, there will be a reduction of the AAH (annual allowable harvest). How will this be achieved?
You know it!, Reduced limited entry opportunities, shorter GOS (general open seasons) and closed seasons. But these closures and reduced opportunities are necessary in order to rebuild and sustain healthy moose populations.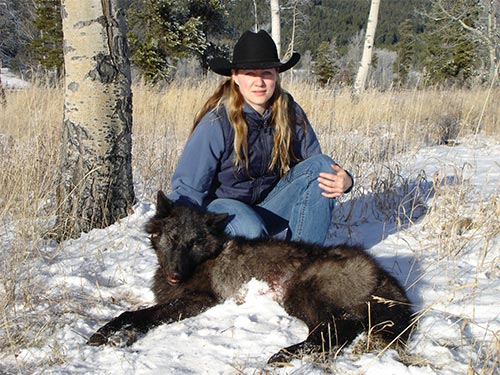 Photo Courtesy of Big Country Outfitters

Regions of Concern
Skeena – Nass Wildlife Area; 70% reduction in the moose population from 1997 to 2011.
Skeena – Bulkley Valley; since 2004 there has been a population decline of 20%
Caribou – Anahim Lake Dean River area; 60% decline.
Omineca – Prince George region; a 50% moose population trend decline since 2005.
Peace – A small decline since 2004 indicate a stable trend in the moose population
Thompson Okanagan – This area historically has a low moose population but as the survey has shown, the moose population is stable and growing.
Kootenay – The West Kootenay survey shows the moose population trends are stable to increasing. The data for East Kootenay is not available
Across all areas of the province stakeholder groups (first nations, resident hunters and guides) are being consulted as to: why the trends are falling and how to remedy the areas most effected.
The knee-jerk reaction is to close seasons... but we need to find out why these areas are in decline. There are numerous factors that contribute to the moose population decline in British Columbia and until the government spends some money to find out why... we will never know.
Contributing Factors
Wolf Predation
Bear Predation
Poaching
Un-regulated hunting
Pine Beetle Deforestation
Pine Beetle Forest Harvest
Increased Forest Access
As most of you most likely already noticed there were several management units across BC this year where the LEH opportunities were cut significantly. Be sure to consult this season's new LEH data and BC Hunting Regulations Synopsis for season changes.
News Release

In a recent article published in the Globe and Mail, writer Mark Hume reveals a new study that will be started this coming winter by B.C.'s Ministry of Forests, Lands and Natural Resources.
"Research there has suggested wolf predation is higher than expected, but scientists are still struggling to understand "tip-over events" in which the moose simply lie down and die from unknown causes." (Globe and Mail; Mark Hume)
The biologists for the government will capture and collar 230 moose and using the latest in GPS technology track the movements of the moose.
It is possible to track moose movements minute by minute if necessary but likely daily or weekly movements will be monitored.
The technology will enable the biologists to determine exactly when an animal dies and this information will allow a necropsy to happen, hopefully within 48 hours.
The information gathered by this study will shed further light on just why the moose populations in the north west are trending downward.

To read the entire Globe and Mail article, copy and paste the following URL into a new browser window:
http://www.theglobeandmail.com/news/british-columbia/bc-study-to-probe-mystery-of-dying-moose/article15258560/
Further reading about the decline of moose populations in Eastern Canada and USA can be found by reading our recent article about the Moose Brain Worm.

BC Hunting & Trapping Regulations Synopsis
BC LEH Hunting Regulations Synopsis
Want to learn how to hunt moose? Or are you wanting to increase your moose hunting skills?

Look no further!

Our moose hunting tips book is written with not just the novice in mind, there are tips in the book that even the most seasoned moose hunter will find of value.
The book includes 57 chapters, with more than 150 pages of information, jam packed with tips, techniques and discussions - The Ultimate Guide to Moose Hunting!
And don't forget to order one of our Fiberglass Moose Calls. In stock and ready to ship.

Top of the Moose Population Trends Page
Return to the Canada Moose Hunts Page
Return to All About Moose Home Page