Enter the April Giveaway
Contest 2012
Welcome to the April Giveaway 2012 Entry Page.
===========================
Be sure to watch our website for
up and coming contests. We will run at
least one more before hunting season.
===========================
It is easy to enter, all you have to do is post your 300 word minimum hunting story and a picture if you have one.
If you want to win free hunting stuff you have come to the right place. Enter our April giveaway contest to have a chance to win. Simply fill in the form with your hunting story for your chance to win.
We promise not to use your email address for anything other than to notify you that your entry has been accepted. We will not share email addresses with anyone, or any company.
The April 2012 giveaway has four five prizes: Winner Takes All!
Runlock Rope No.20 ten meters in length (30 feet)
An All-About-Moose Decal
An archers bow sling "String Sling"
Surprise Bonus
The prize package for 2012 has a value of well over $125.00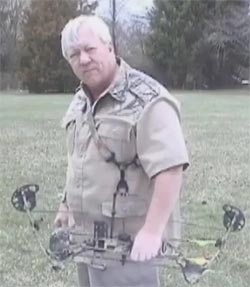 Purchasing Runlock Rope

If you are interested in purchasing a Runlock Set, or other Runlock products please visit our store or if you are interested in becoming a dealer or distributor of Runlock Hunting Sets please contact us.
Be sure and check back often, we hope to have monthly prizes to offer for you to win.
This contest is absolutely free... no cost to you... No money anyway. You will however, have to write your story.
All entries will be checked for appropriate content before they will be posted.
This April contest entry is Your Hunting Story.
Your story can be about the funniest thing that happened, the biggest or smallest, your first, your successes, your failures, youngest or oldest etc... as long as it is hunting related.
Watch our Facebook Page for future announcements.
Prizes will be awarded randomly, and by the discretion of the judges.
Tell your friends about this free contest, click the like button and make a comment too! We would love to hear from you.
Just fill in (write your story) the entry form to win.
The Contest Ends April 30,2012 12:00PM PST, enter as often as you like.
This contest is now over.
Many thanks to all who entered.
And the winner of the April Contest is.... Robbie, with his "Hunt Moose in the Yukon Story".
Runners up...
2nd place Brad with his story "My Worst Deer Season So Far"
3rd place goes to Thomas and his story about his "First Trophy"
Free Contest Entries
Click below to see the entries others have submitted to our Free Contest...

Want to learn how to hunt moose? Or are you wanting to increase your moose hunting skills?

Look no further!

Our moose hunting tips book is written with not just the novice in mind, there are tips in the book that even the most seasoned moose hunter will find of value.
The book includes 57 chapters, with more than 150 pages of information, jam packed with tips, techniques and discussions - The Ultimate Guide to Moose Hunting!
Read the contest entry stories from 2011.
Top of the April Giveaway Page
Return to the Free Contest Page
Return to All About Moose Home Page